School Campuses
With over 1800 students in the region, Invictus International School has expanded to Hong Kong, Thailand, Cambodia and Malayia. Explore our campuses here.
What defines a good International School
Choosing the best school for your child is an important task for every parent. Each school has a different character and choosing one that will suit your child means that they will enjoy their education and therefore gain the most from it.
In choosing the right school you need to look carefully at the following:
1. The Curriculum
What the students are taught in a school defines the school. Most International Schools will claim that they are developing "Global Minds of the Future" or something similar but you need to delve into these statements to see how the school defines them and how they will go about this. You also need to question how this will look like to your child in their classroom.
Many schools use the International Baccalaureate (IB) Primary Years Programme (PYP) system, which is internationally recognized; it is a constructive curriculum, which encourages teachers to develop creative minds and independent thinking skills. All the foundation subjects are incorporated with Mathematics and English taught separately.
Many schools use the National Curriculum of their home countries; this will suit your child if they are only going to be a Third Culture Child for a short time and you plan to return to your home country.
Many International Schools use the International Primary Curriculum (IPC). This is one of the fastest growing curriculums in the world today. It is a comprehensive curriculum with a clear process of learning and with specific learning goals for every subject, for personal learning and for international mindedness. The IPC is now the curriculum choice of international and national schools in over 1,800 schools in over 90 countries around the world.
This curriculum allows teachers to collaborate with others from around the world, to discuss learning and share their expertise with one another. Many Primary teachers and leaders praise the learning process of the IPC because teachers are given a hugely powerful set of tools to make their teaching experience as fulfilling as possible for each and every student.
2. School Facilities
Many International Schools in Singapore have great facilities and if your child is very sporty and athletic you need to consider carefully if this is the right school for them. However, you also need to look beyond the lush fields and swimming pools to consider how they impact on student learning.
Booking a tour of the school is essential to assess the learning environment for your child. The best time to look around a school for your child is during the break time period. Ask yourself, "How do the students behave in their unstructured time?" "How do they interact with one another when no one is watching them?"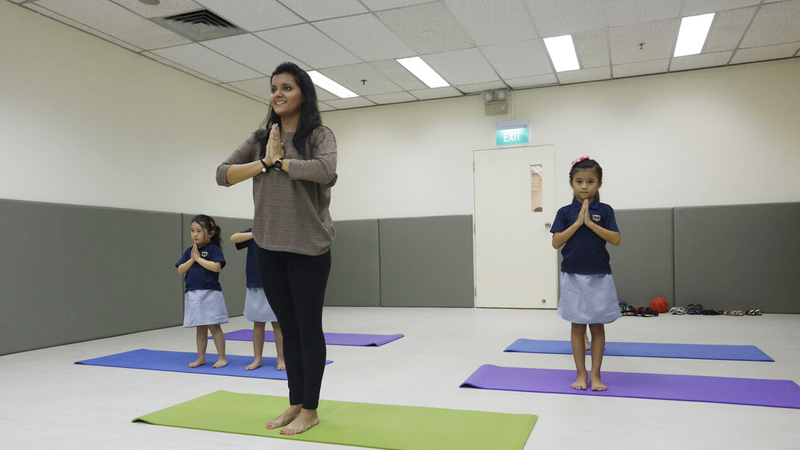 Look carefully at how the timetable is organized for your child
Also, ask how often each student spends in the computer suite or on the Sport's Field. The answer may surprise you as it may be that the best looking facilities are directed at the older students and not the Primary School. Many International Schools use the income generated by their Primary Schools to provide facilities and teachers for the older students.
3. School life
Look carefully at how the timetable is organized for your child. In some International Schools, due to the large number of subject specialist teachers, your child may only spend eight hours a week with their class teacher. That relationship between a younger student and their class teacher is of paramount importance to your child's learning. They learn best with the person who knows them and their learning style in depth.