School Campuses
With over 1800 students in the region, Invictus International School has expanded to Hong Kong, Thailand, Cambodia and Malayia. Explore our campuses here.
Home
>
News
> Category > Total cost of international school fees in Singapore for UK expats tops S$500,000
Total cost of international school fees in Singapore for UK expats tops S$500,000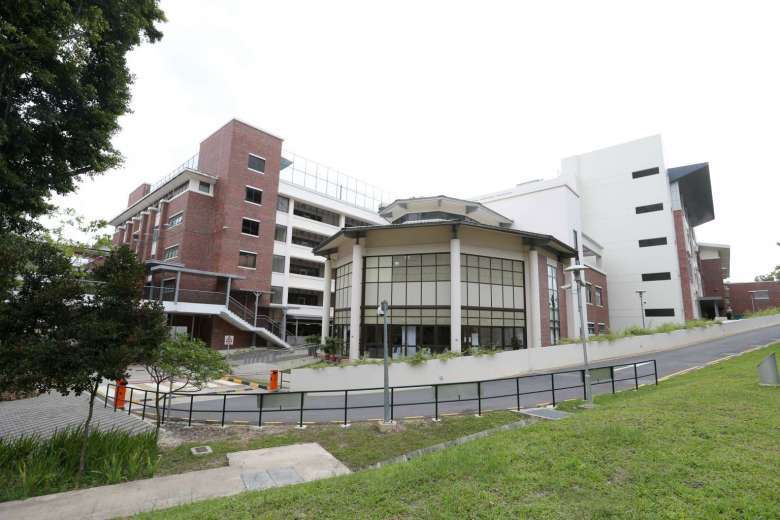 Tanglin Trust School at Portsdown Road. ST PHOTO: ONG WEE JIN
SINGAPORE - British expatriates sending their children to international school in Singapore can expect to pay over S$500,000 in school fees over the course of their child's education, according to new research commissioned by financial advisory firm, The Fry Group.
The report on "International school tuition fees in Singapore and beyond" by London-based Centre for Economics and Business (CEBR) Research examined international school fees across popular destinations for British expatriates in Asia - Singapore, Hong Kong, Malaysia, Thailand and Indonesia, as well as the United Kingdom.
Singapore international school fees are the second most expensive after the UK.
They have risen 23.2 per cent in the last five years.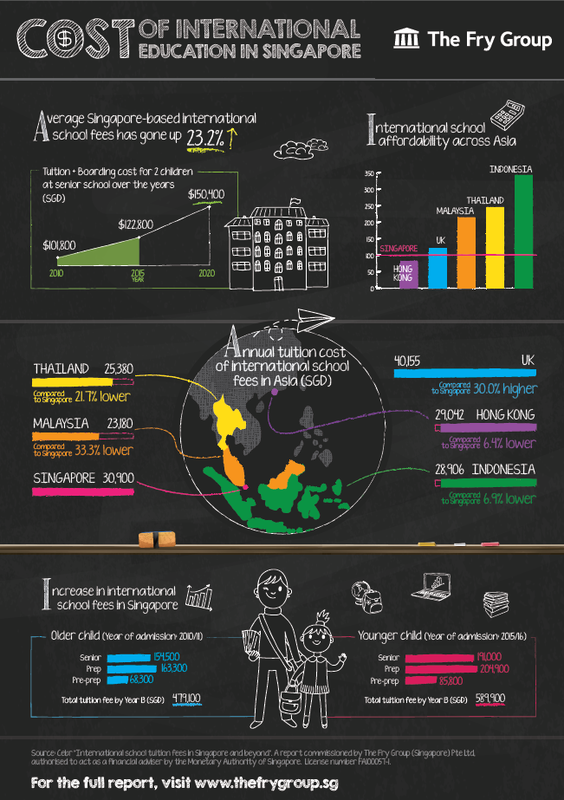 A child who starts at international school in Singapore today can expect to pay S$589,900 across the course of their 13 years of schooling from Reception to Year 13 - S$110,800 more than a child who started just five years ago.
Said Ms Nina Skero, an economist with CEBR: "The increase in fees is partially explained by high levels of spending on educational facilities and pursuit of academic excellence. International schools in Singapore have some of the world's most modern facilities and consistently achieve outstanding academic results. In the five years to 2020, we expect fees to continue to go up in Singapore and elsewhere and expats need to prepare for this."
Examples of international schools in Singapore for UK expats that have invested heavily in facilities include Tanglin Trust School with its plans for four new buildings and Dover Court International School's extensive 2014 refurbishment. Additionally, Dulwich College opened in August 2014 after some S$200-million investment in new facilities.
Still, the cost of annual tuition fees at private schools in the UK is 30 per cent higher than in Singapore.
Among the five popular expat destinations in Asia, Malaysia offered the lowest annual tuition fees, approximately 33 per cent cheaper than Singapore, averaging S$23,200. In contrast, average annual fees were S$30,900 in Singapore and and S$29,000 in Hong Kong.
In terms of affordability, though, Singapore scored better than the other Asian countries because of average wages are higher here.
Said Mr David Pugh, The Fry Group's director for South-east Asia: "South-east Asia boasts some of the best international schools in the world. However school fees are becoming a bigger issue for expats particularly as traditional expat packages are being replaced with local contracts.
"At a cost of over $500,000 in tuition fees for each child, even before they reach university, it is vital for expats to plan how they are going to pay for their children's education. This is particularly the case for families with young children just starting their education.
"Employers also need to be mindful of the financial pressure that relocating and moving children to international schools can place on expats."