School Campuses
With over 1800 students in the region, Invictus International School has expanded to Hong Kong, Thailand, Cambodia and Malayia. Explore our campuses here.
Curricula Offered
At Invictus International School, we offer curricula designed to nurture the growth of every student.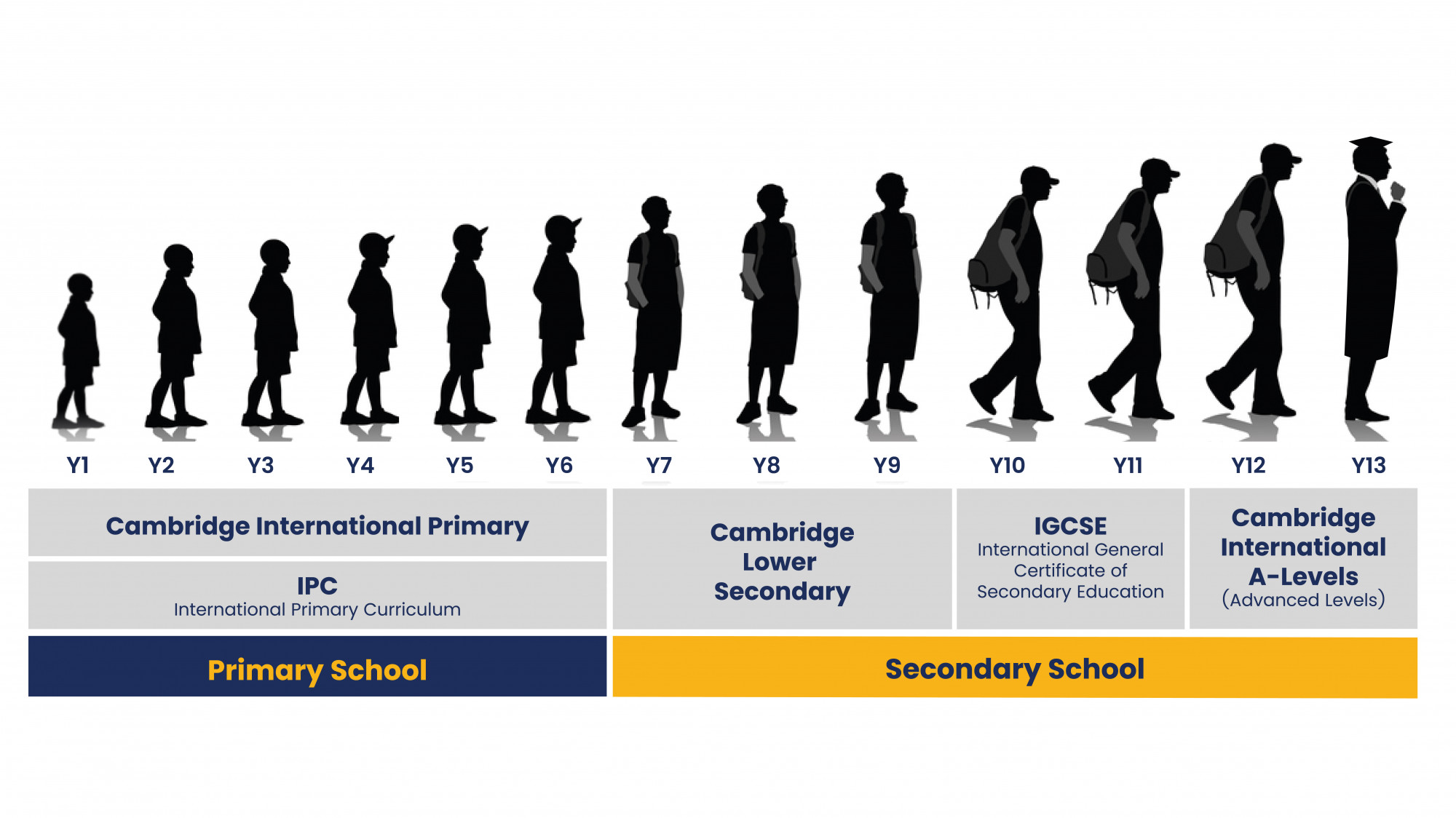 Learning Journey in Invictus International School






International Primary Curriculum (IPC)


The International Primary Curriculum is a comprehensive curriculum with a clear process of learning and with specific learning goals for every subject, for personal learning and for international mindedness. It is now the curriculum choice of international and national schools in over 1,800 schools and 90 countries around the world.




Cambridge Primary Curriculum


Cambridge Primary is an international education programme, typically for young learners aged 5 to 11 years and is used in primary schools around the world. It develops young learners who are confident, responsible, reflective, innovative and engaged.




The Cambridge Primary Curriculum is founded on the values of the University of Cambridge and the best practice in schools. Each framework for English, Mathematics, and Science is designed to engage learners in an active and creative learning journey while providing a comprehensive set of progressive learning objectives. The objectives detail what the learner should know or what they should be able to do in each year of primary education. The curriculum provides a structure for teaching and learning and a reference against which learners' ability and understanding can be checked. The Cambridge Primary Curriculum promotes an inquiry-based approach to learning to develop thinking skills and encourage intellectual engagement.






Cambridge Lower Secondary


The world-class Cambridge Lower Secondary curriculum is based on international best practices for schools and is dedicated to developing learners who are confident, responsible, reflective, innovative and engaged. Each curriculum framework is designed to engage learners in an active and creative learning journey.




Invictus believes in a balanced education that establishes a solid foundation for all students in literacy and numeracy while allowing students to explore specialist areas dependent on their interests, strengths, ability, and college aspirations. To achieve this, our secondary school follows the International General Certificate of Secondary Education (IGCSE) curriculum which helps to ensure we maintain a good standard of our students' academic aspirations.




International General Certificate of Secondary Education (IGCSE)


The Cambridge IGCSE is the world's most popular international qualification. IGCSEs is a preparation for the Cambridge International A-Levels and usually take two years to complete. Assessment ranges from written to oral tests, as well as practical exams and coursework. Students get to choose from a range of different subjects. The final results are assessed using internationally recognised A* to G grades. The exam papers are all marked centrally in the UK.




The Cambridge IGCSEs give you the freedom to choose a course of study that is right for you. Your chosen subjects should fit with your career goals or plans for further education.
Cambridge International A-levels (Advanced Level)

The Cambridge International A-Level (Advanced Level) is a subject-based qualification conferred as part of the General Certificate of Education, as well as a High school completion qualification offered by established examination boards in the United Kingdom, with more than 55 subject choices available to choose from. Considered the ''Gold Standard" qualification. Obtaining an A-Level is generally required for university entrance, with universities granting offers based on grades achieved.




Cambridge International A-Levels generally take two years to complete. Students normally take 3-4 A-Levels in their first year, and most cut back to 3 in their second year. This is because university offers are normally based on 3 A-Levels. Unlike other level 3 qualifications such as the International Baccalaureate, A-Levels have no specific subject requirements, so students have the opportunity to combine any subjects they wish to take. However, students normally pick their courses based on the degree they wish to pursue at university: most degrees require specific A-Levels for entry.