School Campuses
With over 1800 students in the region, Invictus International School has expanded to Hong Kong, Thailand, Cambodia and Malayia. Explore our campuses here.
Invictus Launches FabLab Collaboration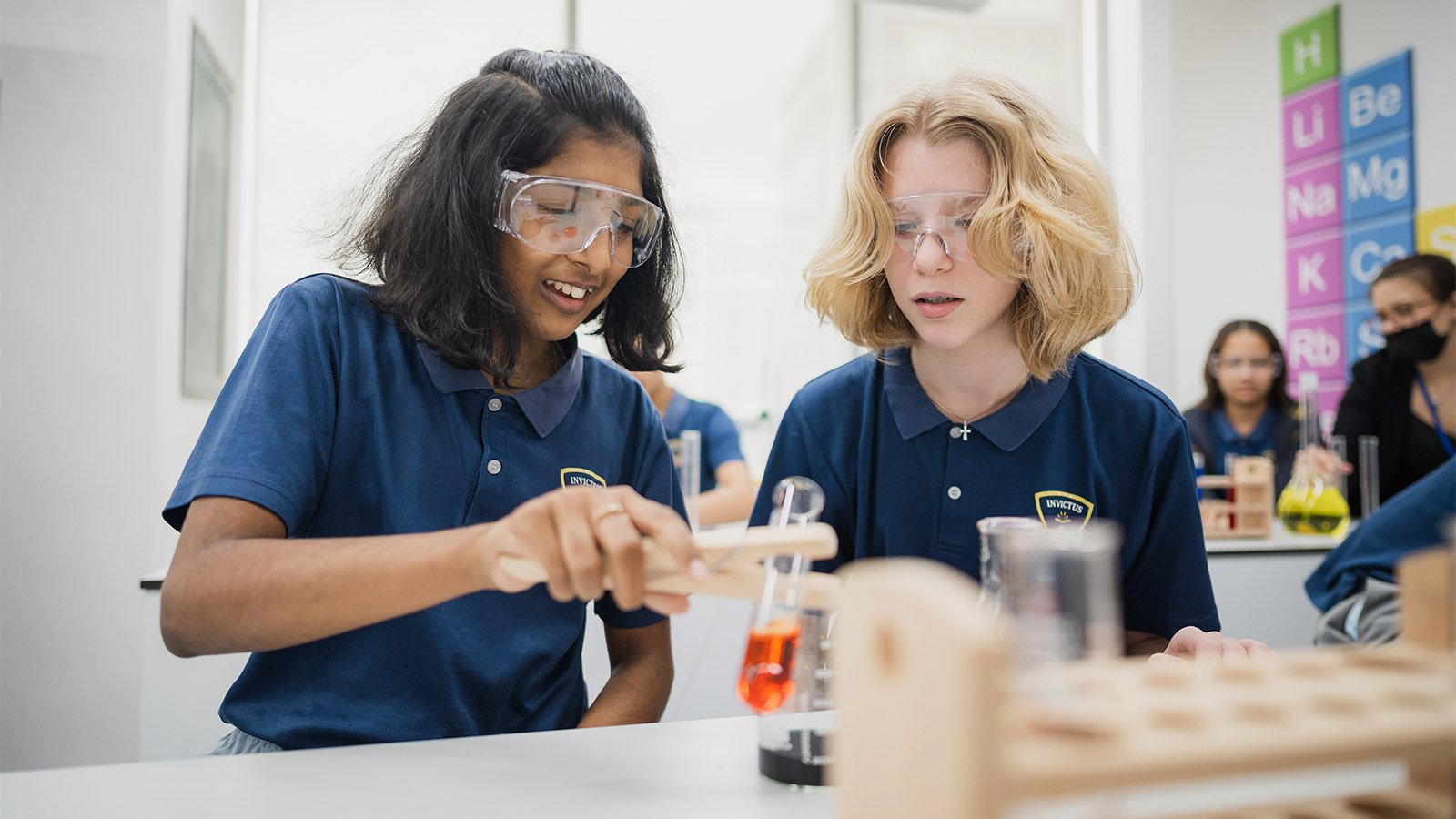 Sing-Ed Global Schoolhouse (Sing-Ed) recently completed the signing of a Memorandum of Understanding (MOU) with the Fab Foundation that will give students in schools under the Sing-Ed group an opportunity to further explore digital fabrication technologies. Schools under the Sing-Ed brand include Invictus International School, Repton International School (Malaysia) and The Perse School Singapore.
The signing of the MOU is the first step in a multi-level collaboration process that includes state of the art Fabrication Labs being established on campus in 2022, the exchange of expertise and transfer of knowledge with the training of staff and the opportunity for students to be part of a global network of design thinkers and fabricators. The FabLab programme was founded by Professor Neil Gershenfeld at the
Massachusetts Institute of Technology (MIT)
, aiming to equip future generations with skills for a digital revolution in fabrication. Fab Labs on the various SEGSH school campuses will allow students to have easy access to equipment and technology that will enable them to transform their imagination into real-life objects.
As a fast emerging leader in K-12 education for international schools, Sing-Ed believes in the importance of digital fabrication and investing in the future of learning. By equipping students with essential skills for tomorrow, Sing-Ed hopes to prepare the students in its schools to embrace any challenges they might encounter in the future.
Executive Vice-President and Director of Education for Sing-Ed, Dr Koh Thiam Seng said:
"We are truly honoured to be part of the FabLab global ecosystem that includes various renowned educational institutions. The FabLab programme seeks to empower future generations to be independent creators of technology that is specific to the needs of their community. With Singapore being at the forefront of Industry 4.0 and advanced manufacturing, it is imperative that we develop a critical pool of talents and innovators in digital fabrication."
This is in line with the Fab Foundation's mission to provide access to the tools, the knowledge and the financial means to educate, innovate and invent using technology and digital fabrication to allow anyone to make (almost) anything, thereby creating opportunities to improve lives and livelihoods around the world.
Students at Sing-Ed schools will also be able to tap into the FabLabs.io online platform, which functions as the official worldwide database of Fab Labs that share the same principles, tools and philosophy around the future of technology and its role in society.
By using FabLabs.io all Fab Labs are mapped and connected globally, and their knowledge and technical & design innovations become embedded in the larger ecosystem of the Fab Lab network. The FabLabs.io platform also fosters interactions between designers, makers, and users, aiming to trigger discussions about matters of concern for the Fab Lab ecosystem and also the wider audience, in cities and remote areas of the world.
Senior Vice President and Chief Technology Officer, Hee Joh Liang added,
"As the number of FabLabs keeps doubling towards 4,000 worldwide and the number of FabCities grows past 40, our students will benefit from the comprehensive FabLabs.io platform where Fabbers (FabLab members) come together to learn, participate and innovate on the various FabLab initiatives, connecting and sharing their FabLab experiences worldwide."
About Sing-Ed Global Schoolhouse (Sing-Ed)
First established in 2018 under the
Chip Eng Seng Corporation Ltd (CES)
, as CES Education, the company name was changed to Sing-Ed Global Schoolhouse (Sing-Ed) in 2020 to better reflect the company's positioning and branding of its education business as an education provider with global aspirations.
Sing-Ed Global Schoolhouse's
vision is to
enrich lives with quality learning for tomorrow's world
and its mission is to
empower lives through relevant, sustainable education
. Sing-Ed Global Schoolhouse invests in education from preschool to higher education and in education services, particularly those that leverage technologies in Singapore and internationally. Sing-Ed Global Schoolhouse aims to be an internationally recognized brand, with a particular focus on East Asia.
About Chip Eng Seng Corporation Ltd (CES)
Chip Eng Seng Corporation Ltd (CES)
is a construction and property group listed on the Singapore Stock Exchange. CES has total assets of more than S$3 billion. It is one of Singapore's leading construction and property groups with businesses spanning construction, property development, property investment and hospitality.