School Campuses
With over 1800 students in the region, Invictus International School has expanded to Hong Kong, Thailand, Cambodia and Malayia. Explore our campuses here.
'Unconquerable' Invictus ensuring quality education during Covid crisis
With the global coronavirus outbreak bringing uncertainty to Cambodia's education sector, Clive Swale, the principal of Invictus International School Phnom Penh, talks to The Post about the institution's efforts to bring its accessible quality education to the Kingdom.
Can you tell me more about the new offer of two academic years for $5,000 per year?
The first 100 students who enrol at our school will enjoy a special discounted school fee of $5,000 per year for the next two years (2020-21 and 2021-22). Those who enrol from now until August this year will enjoy this promotional school fee. The promotion is to further provide an affordable and accessible quality education, especially during these economically challenging times.
How does this compare with other international schools in Phnom Penh?
Compared to other international schools in Phnom Penh, we are relatively affordable in terms of school fees as we are offering fixed prices for primary level from Year 1 to Year 6.
We do not charge parents any annual capital fees, unlike other international schools, and our research shows Invictus is significantly more affordable than seven of our major competitors – on average between around $1,596 and $9,250 a year.
Some schools have raised their prices. How is Invictus positioned on this?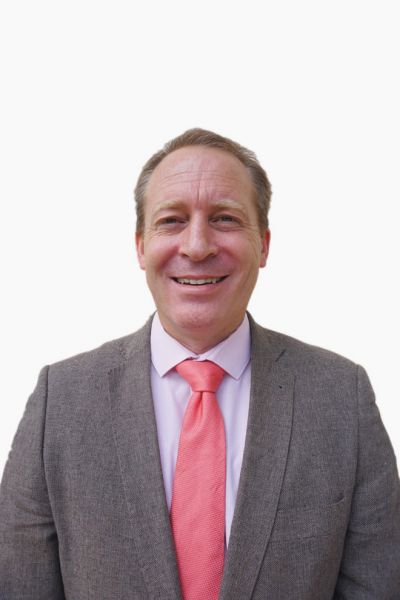 Clive Swale, the principal of Invictus International School Phnom Penh.
We continue to stand by our commitment to provide top quality education at accessible prices to parents in Cambodia. While some international schools have raised their prices during these difficult times, Invictus has chosen to further reduce our accessible price from $8,000 per year to $5,000 per year.
Children who are unable to come to our Phnom Penh campus can attend our online virtual campus
www.invictus.family
at an even more accessible price of $4,000 per year.
What challenges have you faced setting up the new campus as the Covid-19 crisis intensified?
The coronavirus situation certainly brings challenges for everyone; however, technology has offered us great workaround solutions. Parents can simply visit our website to learn more about our school, our
experienced teachers, our convenient location, robust curriculum, comfortable library and splendid campus.
We are also doing "Meet the Principal and Teachers" sessions via video conferencing to let all parents and potential students see and hear from their school leaders to make an informed decision about whether our school is right for them.
Has the outbreak affected your original plans?
The crisis has brought about a lot of inconvenience. At the same time, we believe in the spirit of resilience, and we will overcome all challenges to provide accessible, high-quality education. One important value that is highlighted at Invictus is the value of resilience. We believe in persevering and striving for progress.
Will you be conducting long-distance learning?
In addition to offering home-based learning to students of Invictus International School, Invictus is now offering a "virtual campus" concept –
www.invictus.family
– to offer full-time home-based learning to students worldwide. Grade 1 to Grade 6 students can now enrol in the Invictus Family to attend daily lessons following a structured timetable taught by qualified and experienced teachers from Invictus International School.
This is the first full-time virtual campus by the international school, after establishing three physical campuses in Singapore and two in Hong Kong, with the latest now in Phnom Penh.
We are using a combination of Zoom for video conferencing and Google Classroom to conduct our home-based learning (HBL) lessons.
How has Invictus reacted to the challenges caused by the outbreak?
The current situation has caused some difficulties and delays. At the same time, if we respond positively and successfully to these challenges, these problems need not be stumbling blocks. We can use this experience as a stepping stone to growth and success. For example, Invictus is now using technology more effectively and actively to teach and engage our students.
Our teachers use Google Classroom and Google Meet to connect with our students and educate them daily. We have also established a virtual campus named Invictus Family to provide high-quality, home-based online learning. However, our commitment to delivering top-quality education at accessible school fees will never change.
What lessons have you learned from your more established campuses during the crisis?
We increased our capabilities to use a variety of online tools, platforms and resources to make learning more engaging. We have shared our best practices and learning experiences among our campuses.
Will you be adopting any of these in the Phnom Penh campus?
Indeed, we will be sharing our knowledge, skills, experiences and best practices with our team in Phnom Penh to further provide excellent education.
Will you be repositioning the school because of the crisis?
We will continue to stay true to our mission of providing accessible quality education that nurtures individuals in innovative and inspiring ways to be lifelong learners who contribute positively for a better tomorrow.
We will continue to use online resources effectively to complement and enhance the education provided by our teachers.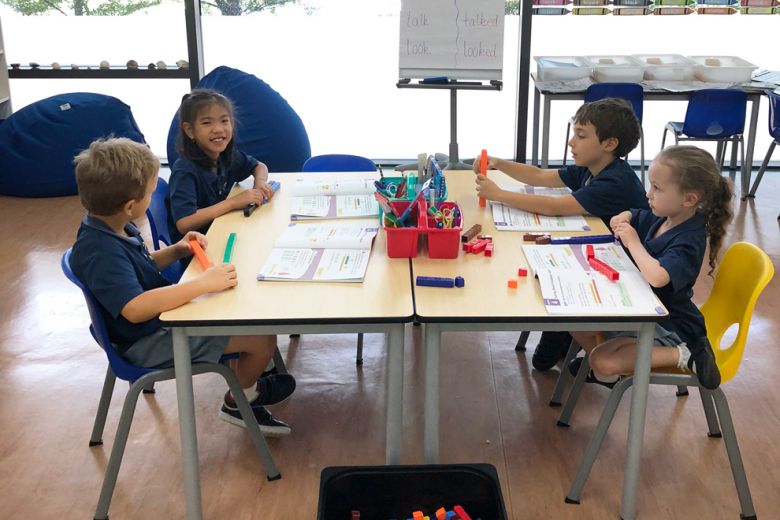 The Invictus offer is to further provide accessible quality education.
How are you going to continue to guarantee educational excellence?
We will through the selection of excellent school leaders and teachers, as well as the provision of an effective curriculum, good facilities and resources, provide an excellent education to successfully nurture our students.
How do you see the crisis affecting the educational landscape in Cambodia?
There will be a new normal, with a greater emphasis on hygiene and wellbeing. The crisis has raised the awareness of the importance of health and teamwork in ensuring the well-being of society.
Invictus means "unconquerable". How has the school demonstrated this during this time?
Invictus Family home-based learning was born of the "unconquerable" spirit of Invictus. We have received many enquiries from informed parents from Cambodia, Singapore, Japan, Taiwan, Korea and many more. Webelieve this is a new era for home-based learning. Hence, we will be offering secondary classes based on the Cambridge secondary curriculum, IGCSE and even A Levels come August.
How do you see the crisis affecting the education sector in general and in the region?
Educators will need to be adaptable, and quality education should be available to students in school as well as at home. There will also be increased demand for high-quality education.
Will technology play an even bigger role? Do you see digital learning being integrated more into Invictus classrooms?
Technology is playing an increasingly important role, especially during this phase of home-based learning. The knowledge, dedication and diligence of our teachers in using digital learning truly will further contribute to the successful educational experience of our students.
What positives can be taken from the current situation?
We have further realised the importance of quality education and teamwork. We also learned to optimise the use of technology in promoting education and communication. In times of crisis, there are opportunities. During these challenging times, we can also nurture the Invictus qualities of resilience, respect, care, collaboration, excellence and joyous lifelong learning.
What advice do you have at the moment for students and teachers, as well as the wider community?
Let us continue to stay safe and well. Let us also use this opportunity to learn successfully and grow in terms of our knowledge and skills. Together, let us develop the positive values that will enable us to thrive in the times ahead.
Join Clive Swale, the principal of Invictus International School Phnom Penh, for a free parents talk on Friday, May 15, from 12pm-1pm. Scan the QR code below to find out more and to register.